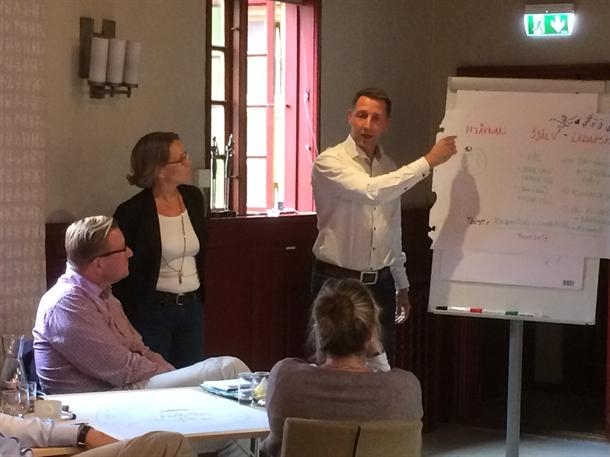 Use Neuroscience to Master Change Management at Your Workplace
Change is hard. Organizational change, even harder.
More than ever large companies realize the need to find insights that can unlock people's ability to create adaptive, resilient organizations.
But what does it take for individuals or whole organizations to respond quickly and proactively to faster-moving and more complex ongoing changes?
The change management workshop will make you a more effective leader with significant skills for leading people in a globalized environment. During the workshop, you will learn how to create a culture of achievement using emerging knowledge of the brain to re-think how you manage change.
The brain-based change management workshop is the dynamic process of getting people fully and willingly committed to function as high-performing, self-aware individuals who will be capable of leading change and creating breakthrough growth not just this year, but for years to come.
Results You Can Expect: 
Insights gained into the key leadership skills for dealing with frustrated, upset and disoriented people, including yourself.
Simple techniques and tools that can be used to create desired changes in your behavior and others' behavior.
Enhanced ability to perceive change as non-threatening – by fostering a culture that encourages engagement, ownership and collaboration.
You return to work – energized and inspired – with a plan and the toolkit to drive success.
In addition to standard workshops, unique tailor-made sessions can be designed and delivered to meet the specific needs of your organization and select appropriate topics and areas of focus based on the challenges of your organization.
Workshops include lectures, small group sessions, practice exercises and discussions.